We are pleased to announce that due to recent developments we have appointed two new design engineers to further augment LTE's technical design team.
We are thrilled to welcome our latest recruits, David Brandwood and Paul Broadbent to the LTE team, both have recently joined LTE in a technical design capacity offering a culmination of over 60 years experience in design engineering!

David joined LTE as a Mechanical Design Engineer and is working alongside our dedicated design team, designing products from concept through to production release and ensuring detailed assembly drawings and bill of materials are generated correctly.
Throughout David's career he has accumulated over 25 years of experience working in engineering, progressing from sheet metal work into more elaborate designs. His impressive portfolio includes some significant projects including the design of RO plants, oil rigs and even assisting with projects for Queen Elizabeth and the Prince Of Wales!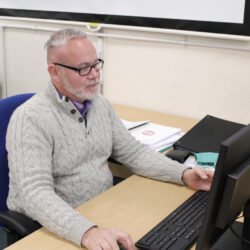 Paul joined LTE as an Electrical Design Engineer and is working alongside the design team to design new products, generate new drawings and bills of materials, more specifically Paul will oversee the electronic aspect of the designs, producing electrical schematics and ensuring compliance to all relevant standards.
Paul has a wealth of electronics experience spanning over 35 years. During this time he has worked in electrical engineering and electrical design, and has shown significant progression throughout his career, spending 13 years prior to joining LTE as a Senior Electrical Engineer at a company he worked for, for over 23 years!
We are thrilled to have such accomplished individuals join the team and are sure they will be a great asset to the company!