LTE Scientific set to showcase Innovation and Excellence at Lab Innovations 2023
Lab Innovations 2023, the UK's only trade show dedicated to the entire laboratory industry, is poised to welcome professionals from various scientific disciplines, researchers, and laboratory equipment manufacturers under one roof. This event offers a unique opportunity for attendees to engage with industry experts, explore the latest advancements, and foster collaborations that push the field forward.
As per years gone by LTE Scientific's stand promises to be a focal point of attraction. Drawing from over 75 years of experience, we are set to showcase our latest range of innovative scientific equipment designed to elevate laboratory processes. Attendees can expect to meet our product sales experts who can demonstrate how our autoclaves, ovens, incubators, drying cabinets, washer disinfectors and environmental chambers, are expertly manufactured to meet the demanding needs of modern scientific research.
Visit us on stand D26 to find out all about our:
Comprehensive Laboratory Autoclaves: Our autoclaves have long been known for their reliability and efficiency. At Lab Innovations 2023, we will showcase our latest autoclave models, including the new Touchclave-V autoclave range. We have autoclaves for all applications, whether you need a smaller, economic autoclave for smaller scale sterilization or something with a larger chamber capacity for large-scale multi-application sterilization, LTE has the solution.
Thermal Processing Solutions: Recognizing the importance of controlled environments in various scientific applications, LTE Scientific supply a wide range of thermal processing equipment to laboratories worldwide. From our precise temperature-controlled floor standing ovens and incubators to our walk-in environmental rooms and sustainable glassware drying cabinets, offering a green solution, reducing costs and saving the environment. Our thermal processing solutions allow researchers to focus on their experiments with the assurance that their samples are being maintained under optimal conditions.
Sustainable Glassware Washers: In today's rapidly evolving world, the imperative for sustainability has never been greater. Working in collaboration with KEN Hygiene, LTE are proud to be able to offer the KEN IQ range of eco-friendly washer disinfectors to the UK laboratory market.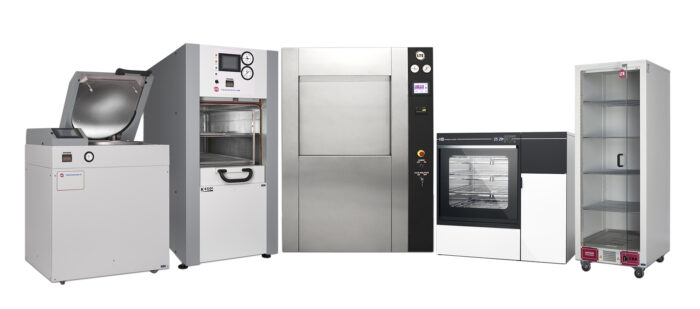 Lab Innovations 2023 promises to be an exhilarating event for the scientific community, and LTE Scientific's participation underscores its position as a trailblazer in the laboratory equipment industry. With a history steeped in excellence and a forward-looking approach to innovation, LTE Scientific's booth will undoubtedly be a must-visit destination for those seeking the latest advancements that push the boundaries of scientific research.